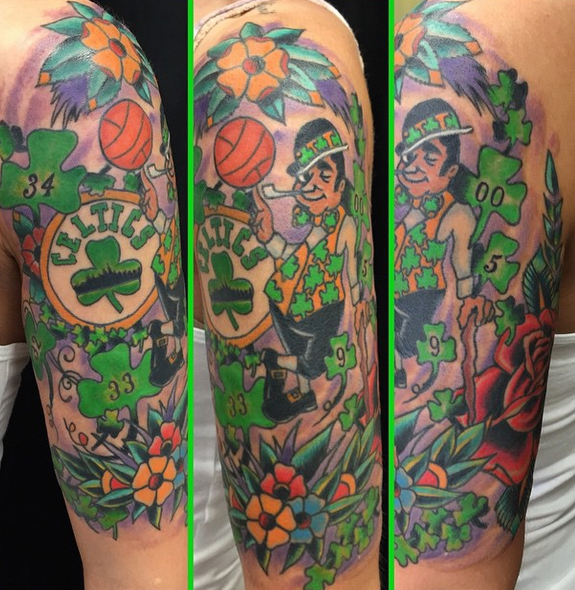 As far as Boston Celtics fan tattoos go, this one from Death or Glory Tattoos in Maine for obviously huge C's fan @MsSamanthaMay is something to behold.
After posting this crazy San Antonio Spurs fan tattoo, Hooped Up reader Kevin Zwirble from Beast of the Northeast gave us the heads up on another epic fan tattoo and boy was he right.
This cool tribute half sleeve maintains all the traditional trapping of the classic Celtics logo. With some cool added touches like the numbers of past Celtic legends in shamrocks, a Boston skyline and some flowers to give it a softer look. Never say you love the Boston Celtics more than Samantha. Never!