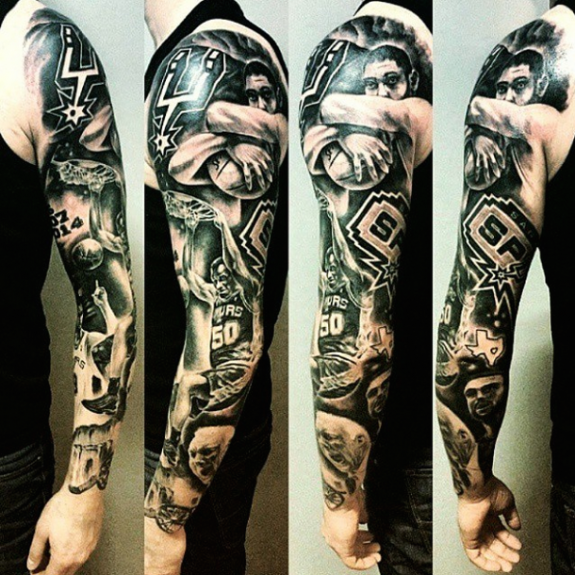 Came across this epic San Antonio Spurs tattoo sleeve a few days ago in the Spurs Talk forum and after a few days of research.
I still can't pin down who it belongs to or which tattoo artist created it. So I'll just press on and hope someone hits me up with that information later on.
Anyway as far as fan tribute tattoos go, this one is pretty dang amazing. It includes Tim Duncan, David Robinson, Manu Ginobili, Gregg Popovich and the Spurs logo. Hats off good sir.