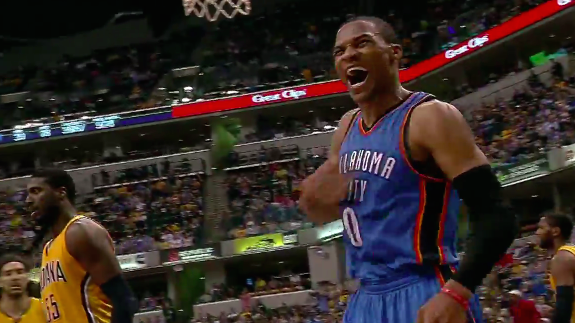 The whirlwind known as Russell Westbrook passed through Indiana, dropping a career-high and franchise record 54 points in an OKC Thunder loss. It took 43 shots for him to reach the milestone, but despite what you think he is very okay with it.
"I don't really give a damn what nobody think to tell you the truth," Westbrook said when asked about the criticism of his shot selection. "I really don't care. Every night I go out and compete harder than anyone else in this league. I'm proud of (that) and my teammates don't have a problem with it. I'm good with that."
Westbrook also added 9 rebounds, 8 assists and unfortunately his 16th technical foul of the season which could see him suspended for a game if not rescinded.
H/N NewsOK