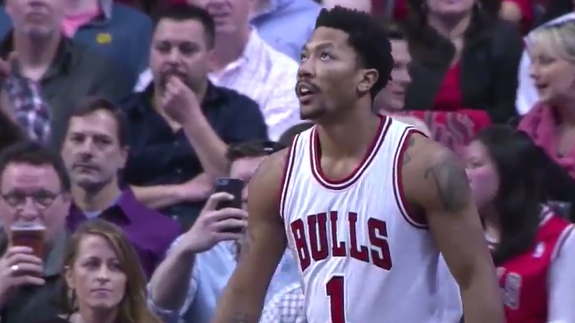 Derrick Rose had his best game since returning from a 20 game absences. Carrying the Chicago Bulls to victory with 22 points, 8 assists, 3 steals and zero turnovers in a vintage performance.
"He played terrific," Thibodeau said. "In each quarter, he was really good. I thought he made a couple of great hustle plays too with the game on the line defensively, just coming up with some loose balls on great effort plays. You can tell he feels good and that's the most important thing."
Rose said he's "filled with joy" to be back playing. It showed.
"When you miss three years damn near, you see everything. I'm just being patient a little bit more," Rose said. "There's no point in me forcing anything by the way that they're playing me. They're not double-teaming me. They're letting me do whatever I want to do. It's just all about me catching rhythm."
H/N Chicago Tribune