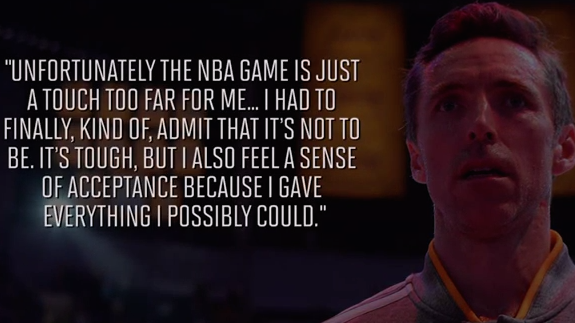 The end of the road seems near for LA Lakers guard Steve Nash, as the former two-tim MVP hinted at retirement on TSN radio.
"Unfortunately the NBA game is just a touch too far for me," said Nash. "I play one game and I'm out a month. I have a bunch of back things going on that compromise that nerve."
"I never worked as hard as I did the last 18 months, two years, twice a day almost every day to try to just give it that one last year. "And I finally just had to admit that it's just not meant to be."
During his run in Los Angles, Nash has been plagued with injures over the last two season. Playing in just 45 games over the past two seasons.