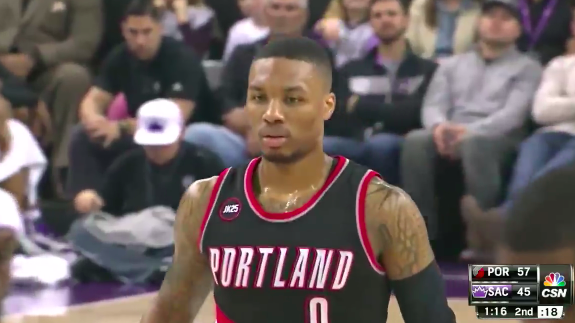 February was the worst shooting month in the young career of Portland Trail Blazers point guard Damian Lillard, but March is off to a smashing start. When PDX needed a boost, Dame Time delivered with a 31 point explosion.
"I have been feeling good, but shots weren't falling and things weren't going our way as a team. It was a little rough," Lillard said. "Now it does feel like things are starting to turn around."
Lillard also had 7 dimes in the Blazers 110-99 win over the Kings.
H/N Oregonlive