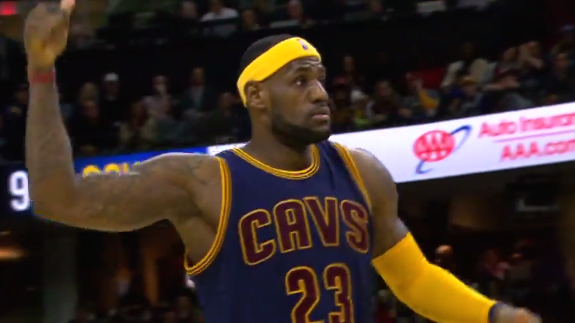 With the best team in the league in town, LeBron James put the Cleveland Cavaliers on his back dropping 42 points in a 99-110 win over the Golden State Warriors.
"That's not why I'm here," he said. "I've got to be the MVP for these guys, the 14 guys in the locker room. When I'm on the floor, I'll try to do everything I can to help this team win."
This win was the Cavs 18th in their last 20 games.