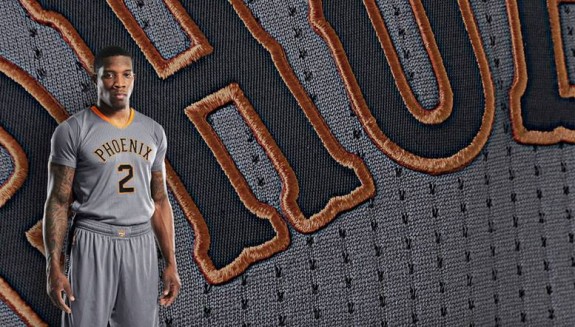 Tonight when the Phoenix Suns take on the OKC Thunder, they will be sporting new grey jerseys dubbed the "PHX Rising" which honours the team's storied past and bright future.
"One of the things we were trying to do is make sure all the uniforms we're building have some sort of legacy to the history of the Phoenix Suns," said Greg Fisher, the creative mind behind the uniform. "We used the Old West type because it was part of the legacy."
The colour scheme pays homage to the history behind the name of the city with "the black, orange and grey palette symbolizing the ash, smoke and embers of the mythological bird".