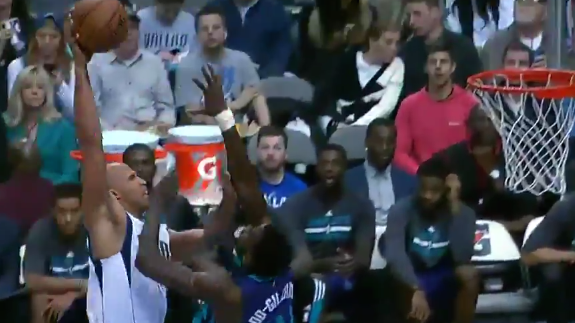 In case you didn't know if Dallas Mavericks veteran swingman Richard Jefferson was still capable of aerial assault. This massive dunk on Michael Kidd-Gilchrist should clear that up.
"OK, it didn't result in any points. And in fact, it was a turnover for the Mavericks. But Richard Jefferson's monster, one-handed slam after a flip-back pass from Devin Harris was one for the highlight reel. One problem: He pushed off with his left arm and was called for an offensive foul. Still, it was one that will stick in the memory bank."
Foul or no foul. It was the dunk of the year, so far.
H/N Mavs Blog