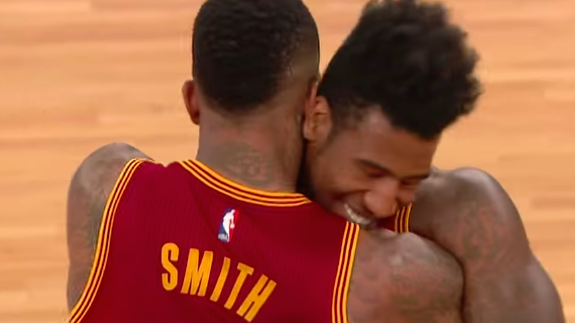 The duo of JR Smith and Iman Shumpert returned to Madison Square Garden for the first time since being traded by the Knicks to Cleveland and they had some fun. Highlighted by this massive alley-oop to make the NYC crowd very jealous.
"You couldn't have written it any better. The way we ended it, I think it was one for the books," Smith said of his alley-oop slam. "For us, the whole mindset is a little different (in Cleveland). As opposed to trying to get a win, the mindset now is expecting to get a win. The total approach is different. Both of us feel rejuvenated."
Smith finished with 17 points, while Shumpert contributed 4 poits with six assists.
H/N NY Daily News