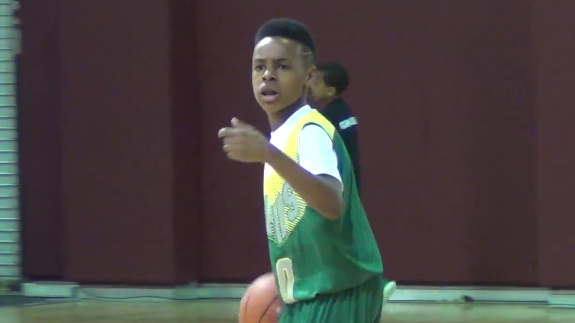 LeBron James just passed Allen Iverson on the all-time scoring list and one day he'll probably pass Karl Malone.
By that time, I'm sure his son LeBron James jr. will be just sliding into the league, with his eyes set on beating his dads scoring recored and maybe one day eclipsing the milestone Kareem Abdul-Jabbar set.
Don't belive me, just watch little Bronny at just 10-years-old in the John Lucas All-Star Weekend Tournament being a straight bawse already.
H/N Complex