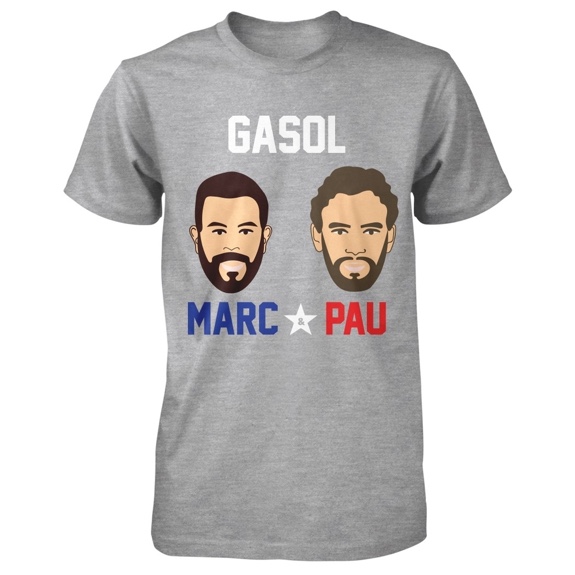 To commemorate brothers Marc Gasol (Memphis Grizzlies) and Pau Gasol (Chicago Bulls) being selected as the only sibling to start at an All-Star game. They created the "Gasol Bros Ltd. Edition Charity" tee to benefit the Gasol Foundation's health and wellness programs.
"We are very honored to have been chosen for the NBA All-Star Game," said Pau Gasol. "We couldn't think of a better way to celebrate then by creating this T-shirt and helping children lead healthier lives."Marc Gasol noted, "This is an achievement for our family and a memory I will treasure for the rest of my career. Being able to live our dreams only reaffirms our commitment to helping children grow and develop in a healthy way so that they too can accomplish their dreams."
Shirts are available in black and grey, only cost $19.99 and you will be helping children in Spain and the United States to have the start needed for success both physically and mentally. Cop one now at represent.com/gasol and read more about their great foundation at the GasolFoundation.org.