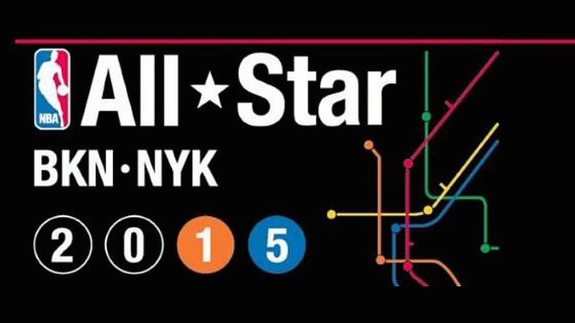 adidas today announces its full event line-up leading up to the NBA All-Star game 2015 in New York City. Beginning today, adidas will give fans exclusive opportunities to meet adidas athletes and entertainers through multiple fan events, product launches, concerts and in-store appearances.
adidas will open the latest installment of The a Standard at Foot Locker with a Brooklyn pop-up store. The 2500-square-foot adidas-only Foot Locker store features the full assortment of official adidas NBA All-Star merchandise including jerseys, men's and women's tee shirts, jackets, headwear and other apparel and accessories. The a Standard will also offer exclusive, limited edition footwear from adidas Originals and adidas Basketball. The store opens Feb. 11 and will remain open to fans through Feb. 16 with extended hours during NBA All-Star. Damian Lillard will meet fans at the store on Saturday, Feb. 14 at 6:30pm. The store is located at 458 Fulton St., Brooklyn, NY, 11216.
The adidas Sports Performance store in New York City will feature an interactive experience where fans can test out adidas' leading footwear technology, Boost, and have a chance to meet adidas athletes. Kareem Abdul-Jabbar will meet fans at the store Friday, Feb. 13 at 4:30pm, Andrew Wiggins, Shabazz Muhammad and Dante Exum will visit Saturday, Feb. 14 at 11:30am and John Wall on Sunday, Feb. 15 at 11:30am. The store is located at 610 Broadway, New York, NY, 10012.
On Wednesday, Feb. 11 and Thursday, Feb. 12, the first 200 fans to arrive at the adidas Sports Performance store, The a Standard and the adidas Originals Store in New York City with the adidas Confirmed mobile app downloaded on their phones will receive access to a special event Feb. 12. The newly-launched adidas Confirmed mobile app will support the sale of the highly anticipated Kanye West Collaboration, which launches Feb. 14. The adidas Originals store is located at 136 Wooster St., New York, NY, 10012.
Additional athlete appearances include Jeff Teague at Champs 125th Street, Sunday, Feb. 15 at 11:30am and Kyle Lowry at Foot Locker on 34th Street at 11:30am.