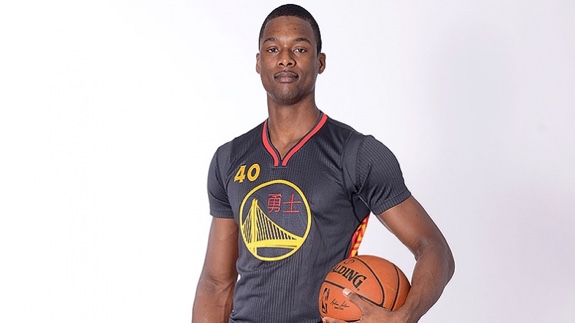 The Golden State Warriors unveiled their Chinese New Year uniforms at an industry-first event at the Betty Ong Rec Center in San Francisco. The Warriors will debut the new uniforms on Friday, February 20 when the team plays the San Antonio Spurs at Oracle Arena to tip off Chinese New Year, which begins Thursday, February 19.
"We have been working with the NBA for two years now on our Chinese New Year uniforms to recognize the tremendous fan base that our Asian community represents," said Warriors President and Chief Operating Officer Rick Welts. "Connecting with our Asian community is a priority for our organization and we are proud that we are going to be one of two teams in the NBA to debut a Chinese New Year themed uniform as a way to thank our fans here in the Bay Area and abroad in China."
The Warriors will wear the Chinese New Year uniforms again on February 24 versus Washington and March 2 at Brooklyn. To conclude the 2015 Chinese New Year, the Club will wear the Chinese New Year uniforms lastly on March 4 when the team holds their official Chinese New Year Celebration at Oracle Arena against the Milwaukee Bucks.