First pick overall in the 2014 NBA Draft Andrew Wiggins made his preseason debut with the Minnesota Timberwolves and looked impressive scoring a game-high 18 points.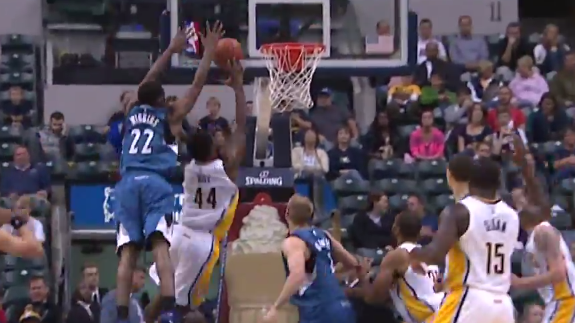 "You could see today when you watch him, he's always going to get two or three 'aahs' a game," Saunders said. "You know, 'Ooh-aahs' by what he does. You can see he's not just an athlete. He's skilled. He can get his shot when he wants. He made a couple threes (2-for-2), he got to the free-throw line (8-for-10). The more he plays with veteran guys, the more he'll improve."
Wiggins also tallied 4 rebounds, 3 assists and three blocks.
H/N Star Tribune