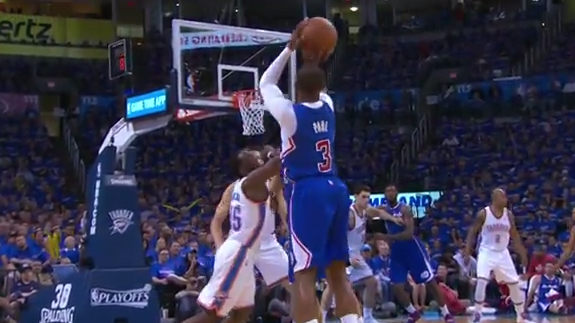 Asserting his dominance in Game 1, Chris Paul dropped 32 points which including going 8-for-9 from 3-point range, plus he dished out 10 dime in the Clippers 122-105 beatdown of the Thunder in Game 1.
"I just tried to take what was given to me and just kept trying to be aggressive, said Paul. I came over here (to the arena) early before the game today to get some shots up and try to get my body right."
CP3 was just three points shy of his playoff career high.