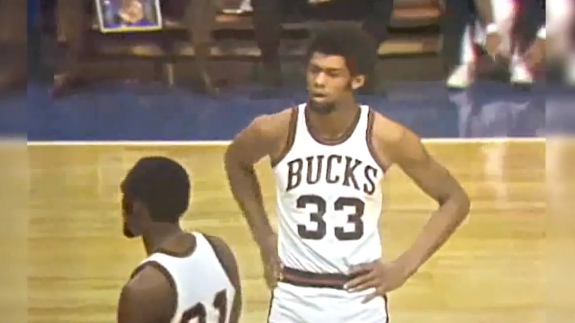 For being the all-time leading scorer in the history of the NBA with 38,387 total points. Kareem Abdul-Jabbar is way under appreciated and that's a shame. Right from the beginning Lewis Alcindor was great when he entered the league, winning the Rookie of the Year award with ease averaging 28.8 points, 14.5 rebounds and 4.1 assists.
That ballooned into a career spanning 20 seasons, a record six-time MVP awards, a record 19 all-star game appearances, 15 All-NBA selections, 11 All-Defensive Team selection, six championships, 2 NBA Finals MVP awards and a spot on 50 greatest players list.
But let's get back to the beginning. Over the weekend Abdul-Jabbar shared a video of his very first NBA game via Twitter which I posted below and if you can watch it without having a better appreciation for his abilities, I will be impressed. Disappointed, but impressed. Enjoy!