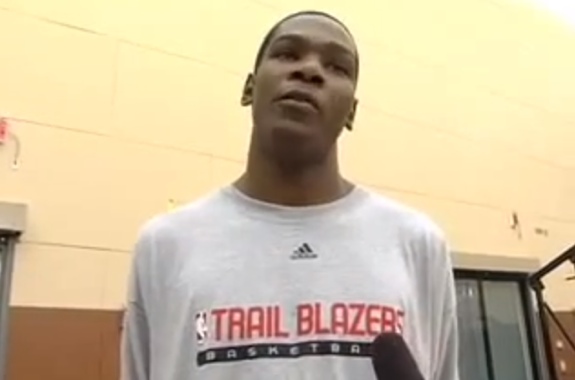 It seems really unfair to compare the professional origins of Greg Oden to Sam Bowie, but the parallels between the Blazers passing on Michael Jordan in 1984 and Kevin Durant in 2007 are eerily similar.
Exactly 23 years later (how fitting) when Portland again had a top pick in the draft and were faced with the decision of selecting a seemingly dominate center or a very skilled wing player. They again opted for a pivot and just like before based on medical reports, it was a terrible idea. The only thing that lessens the pain of the Blazers passing on MJ is that there was no YouTube footage of his pre-draft workout and interview, but with Durant it's all here uploaded, ready and rewindable on this blog.
This rare footage will surely break a Blazer fans heart and make a Nike rep and Sam Presti smile.