I found out Tayshaun Prince was traded via Twitter from multiple sources.
This guy found out while he was at the Pistons versus Pacers game waiting for Prince to come out of the tunnel in his semi-expensive seat wearing a Prince jersey and University of Kentucky t-shirt underneath.
Don't let this be you, get a twitter account and avoid your heartbreak being aired on national TV. Then immediately follow me @hoopedup. I'll protect your heart.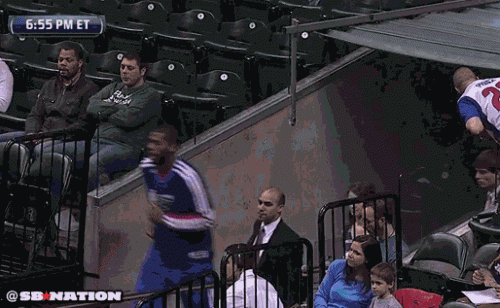 He ain't coming dawg.