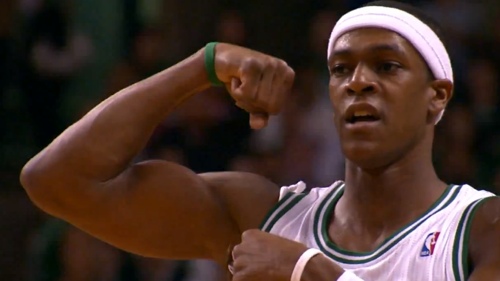 Boston Celtics star Rajon Rondo has torn his anterior cruciate ligament and will miss the rest of the season. The team made the announcement during Sunday's 100-98 double-overtime win over the Miami Heat.
"We've just got to rally around each other," Paul Pierce said after the game. "I feel for him. He was having such a good season. It's disappointing news."
Rondo injured his right knee in Friday night's double-overtime loss in Atlanta, a game in which the Celtics blew a 27-point lead. He reported to the TD Garden on Sunday for a pregame shootaround but was taken to a hospital after complaining of knee pain.  Rondo was averaging career highs of 13.7 points and 5.6 rebounds along with 11.1 assists this season.
H/N Press Release