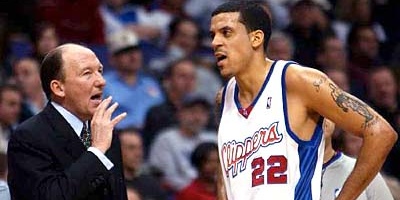 Free agent Matt Barnes will join the LA Clippers which marks his second stint with LA's other club. During his nine-year career, Barnes also played with the Sacramento Kings, New York Knicks, Philadelphia 76ers, Golden State Warriors, Phoenix Suns, Orlando Magic and LA Lakers.
Barnes joins veterans Jamal Crawford, Grant Hill, Ronny Turiaf and Ryan Hollins who were also acquired via free agency.
Last season with the Lakers Barnes averaged 7.8 points, 5.5 rebounds and 2.0 assists in 22.9 minutes per game.
H/N ESPN