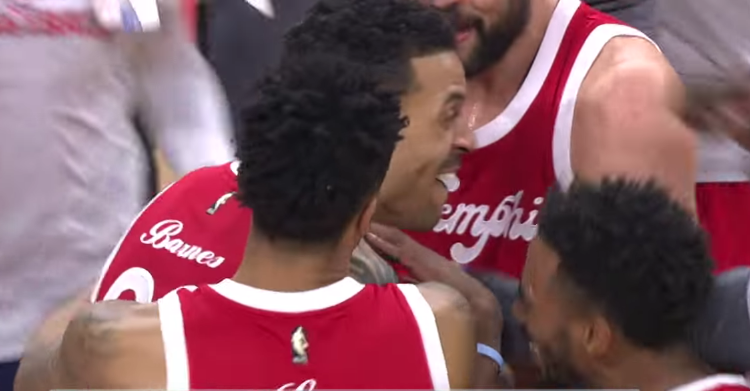 Matt Barnes launched a prayer from half-court that was answered with just 1.1 seconds left in the game. To give the Grizzlies their first lead in the second half and a dramatic win in Detroit. Good thing they never got that timeout they wanted seconds before the shot went in.
"Everyone in the shower was telling me that everyone was calling a timeout but me," Barnes said about his game-winner. "I didn't hear it. I just went for it."
Grizzlies coach Dave Joerger
"Once he put the ball down on the floor then I didn't want the timeout," Joerger said. "For what we're going through this is something that can change things around for you. It's the crazy bounces of the game."
In conclusion, YOLO.