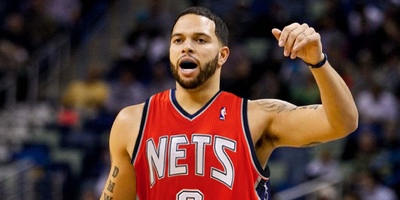 Deron Williams has agreed to a five-year, $100 million contract to remain with the Brooklyn Nets. Williams announced his decision on his Twitter account opting to stay with the Nets rather than sign with the Dallas Mavericks.
Made a very tough decision today…. lockerz.com/s/222071318

— Deron Williams (@DeronWilliams) July 3, 2012
He also directly informed the Nets that he was accepting the team's five-year, $100 million offer, league sources said. Williams' decision is a coup for the Nets, who have worked hard to line up a franchise star for their move to Brooklyn this upcoming season.
H/N Yahoo! Sports