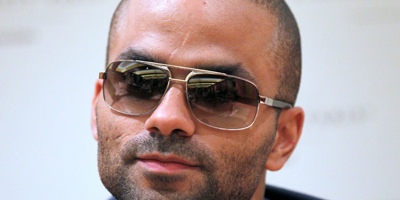 Drake and Chris Brown may have messed things up for France to do some damage in the Olympics. As Tony Parker himself suggests via his website, that he might miss out on the chance to represent France this summer due to the eye injury he suffered during the Rihanna battle of the ex's match at a New York nightclub.
"As required by the Spurs, I will go back to the U.S. on July 5… I will visit a specialist in New York, hoping he will give the green light to compete at the Games," Parker said on (www.tp9.net).

"The Spurs are very worried. Depending on the (examination) results, a withdrawal is possible. The decision is not mine anymore, it is up to the doctor and the Spurs."
Tony Parker is now suing the club for the incident to the reported tune of $20 million.