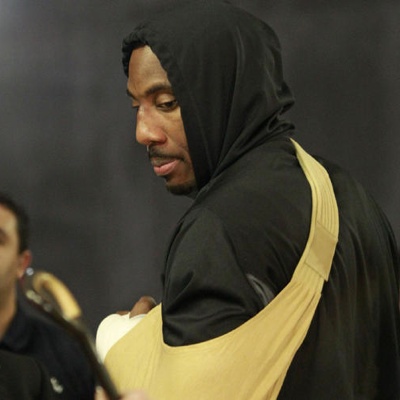 When it looked like things couldn't get any worse for the Knicks already down two games to none in their series with the Miami Heat. Amare Stoudemire decided to take it upon himself to make things terrible. Immediately after New York's game two loss, STAT totally lost it and punched a fire extinguisher glass out of frustration.
Causing him to require stitches in his left hand and to miss the entire series. However he did tweet the following (with his right hand) to extend his apologies about the situation he put himself and the Knicks in.
"I am so mad at myself right now, I want to apologize to the fans and my team, not proud of my actions, headed home for a new start,"
The Knicks are already without Iman Shumpert and Jeremy Lin while Tyson Chandler continues to struggle with the flu. Game 3 goes down tomorrow in Madison Square Garden.