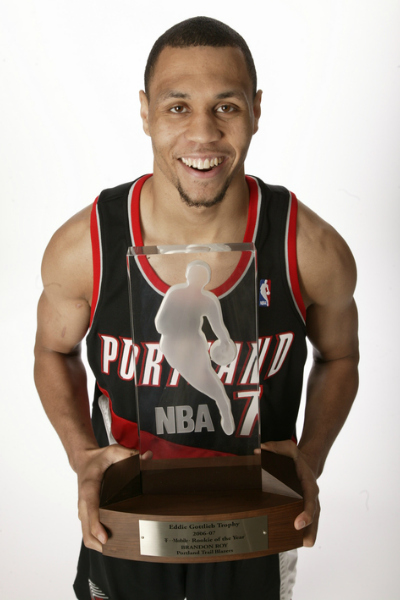 It's gonna be a crazy day. Several hours removed from the CP3 deal that wasn't, another bomb shell is about to hit our basketball loving bunker. As according to Chris Broussard of ESPN, later today we can expect the retirement of Brandon Roy before the season.
For the past few seasons, former Rookie of the Year Brandon Roy has struggled with knee problems that has robbed him of his athleticism. Last season Roy averaged a career low 12.2 points playing in just 47 games. Which was way off his career averages of 19 points, 4.7 assists and 4.3 rebounds.
Three time all-star Roy is owed $64 million over the next four seasons, but a medical retirement allows the Blazers to remove his contract from the books next season if he doesn't return to play as per doctors orders. Reports have circled that the Blazers planned to waive Roy using the amnesty clause in the league's new labor agreement.