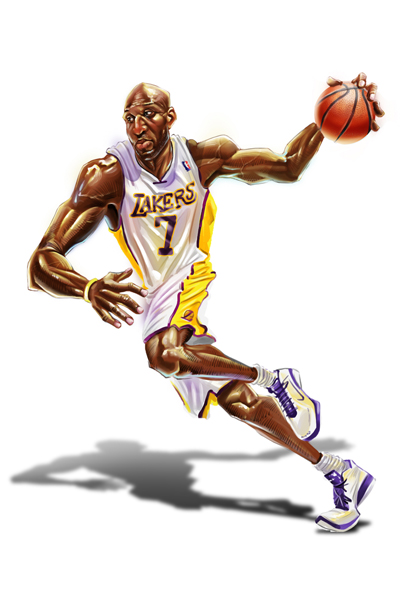 It's been a while since the Lakers made this early of an exit in the playoffs, but that doesn't mean they spotted being interesting subjects. Created by artist Wang Tao, this illustration of Lamar Odom, is so action-y you'll get angry all over again that the Mavs took the Lakers out of the playoffs. See.
Really appreciate this piece by seeing it raw after the jump.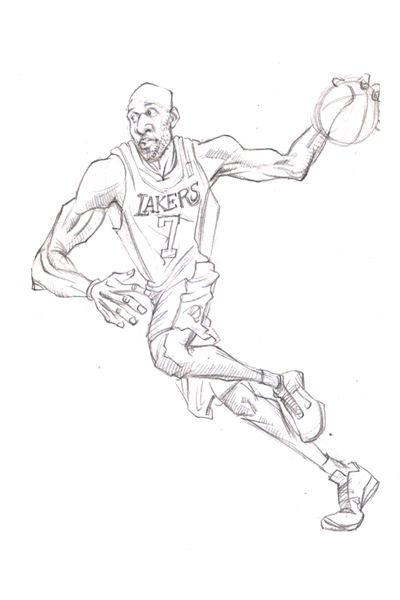 Kinda has a Jerry West logo man appeal huh.