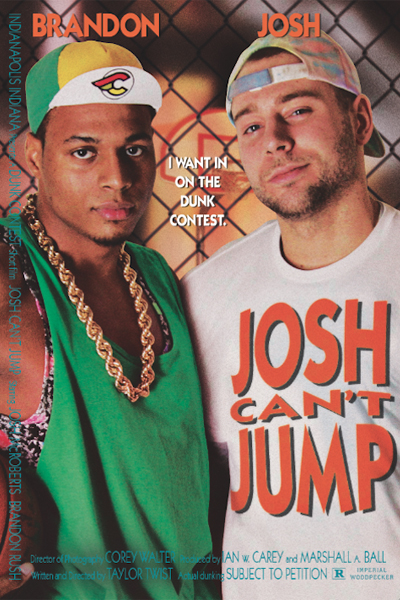 Indiana fans that love Josh McRoberts, here is your pound of flesh. The 2011 dunk contest competitors have been selected and Blake Griffin's name is already tattooed on the trophy Michael Jordan coveted and LeBron James doesn't care about.
A few weeks back, in an attempt to have the Hoosier state represented in the all-star festivities. The Pacers creative people put together a campaign for jumping Josh McRoberts to join in on the fun, (if you can call losing to Griffin fun) in the hallowed skills competition. But as you know by now, it didn't work.
Despite the "snub," I give the Pacers Photoshop wizards cool points for their bang on recreation of the "White Men Can't Jump" movie poster, with McRoberts playing the part of Billy Hoyle and Indy teammate Brandon Rush as Sidney Dean.
They were also supposed to release a video based on "White Men Can't Jump," but since there's no need for that anymore. Instead they have been focused on taking down King and Duck one more time for old-time sake.
H/N Indy Star