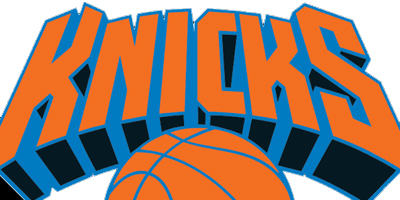 Knicks' Harrington mulls shoulder surgery
Al Harrington said yesterday he may need surgery on his left shoulder after the season.
Harrington plans to play through his shoulder injury, though, with just nine games left, including tonight's against the Trail Blazers. The Knicks forward heads toward the uncertainty of free agency and probably feels still on showcase.
"I've got an AC joint inflammation thing," said Harrington, who still grabbed 17 rebounds and scored 26 points in keeping the Knicks close in their 103-98 loss Monday in Utah. "It may require surgery. I have to wait in the offseason." It's not a good time to undergo the knife, especially with the Knicks seemingly uninterested in re-signing Harrington, and with coach Mike D'Antoni never showing him any love.
NY Post


Al Harrington wants to stay with New York Knicks and have at least one winning season
Al Harrington is a beaten man. He has a bum shoulder that will likely require offseason surgery – hey, there is a price to pay for all that shooting – and a battered psyche that is the result of nearly two full years of losing.
"I can't do this no more," Harrington says. "It's very tough. Very tough."
Harrington still maintains that his preference is to re-sign with the Knicks. The New Jersey product is close to team president Donnie Walsh and wants to experience at least one winning season with the Knicks. But Harrington, who will become a free agent this summer, is also realistic about his future in New York.
Mike D'Antoni has never been a big fan of his, and with the Knicks clearing cap space to make a run at LeBron James among others, Harrington would have to take a substantial pay cut in order to return.
"Hopefully, New York will look my way first," Harrington says. "I need you to all go in the papers and say 'Bring Al Back.' I'll be a ball-mover, promise."…
NY Daily News

The Honeymoon is Over D'Antoni, Part I
Coming into this season most analysts and fans agreed that this might be another lost season for our beloved Knickerbockers. The roster, which we presume will be completely overhauled this summer, was constructed for cap flexibility–not winning per se. So given these pretty low expectations, even I am a bit surprised at how disappointed I am in D'Antoni. I will say this right up front so I can get on with the point I want to make. I am NOT advocating for Mike D'Antoni to be fired. Rather, my point is to register a few observations about his coaching performance with an eye toward the future. Suffice it to say that so far I liked him better in Phoenix, and I would like dearly to see him devote himself to improving in some specific areas…
Knickerblogger