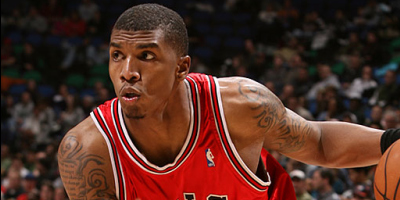 Chicago Bulls forward Tyrus Thomas broke his left forearm during a weight training session at practice Friday and will have surgery Saturday. He could miss four to six weeks.
In four games this season, the fourth-year player from LSU is averaging eight points and five rebounds in 21 minutes. Thomas, who had been battling the flu, played only 12 minutes in Chicago's victory at Cleveland on Thursday.
X-rays confirmed the injury Friday. Team physicians Dr. Brian Cole and Dr. John Fernandez, assisted by Dr. Mark Cohen, will perform the surgery. With Thomas out, rookie Taj Gibson is expected to take over as a starter.