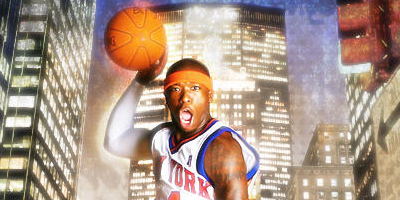 Yesterday Nate Robinson was arrested for driving without a valid license, but he was able to get a tweet off before he was taken into custody by the man.
While he still sat in the car, Robinson tweeted: "Cops pulled me over cuz my windows were 2 dark (but my windows were down) lol how funny is that," and, "I am still pulled over and its been 35 min they have me sit in my truck like i dnt have s#*+2 do lol."
Well the wait turned out to be a bad thing because that seat-belt violation transformed into a driving-with-a-suspended-license violation. Which led to Robinson being arrested. Sometime the best things don't come to those who wait. Robinson then turned back to twitter after being released by the fuzz tweeting.
"To All My Tweeps: I was irresponsible earlier when I tweeted about being pulled over.I apologize to the Knicks, my family and fans.I also want to thank the NYPD especially the arresting officer. He was fair and helped process me quickly."
Will this situation effect Robinson's negotiations with the Knicks? Probably. Will it effect his driving record and spike his Twitter followers, definitely!
Via New York Magazine