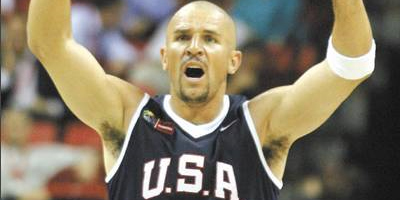 Jason Kidd has agreed to come back to the Mavericks for a three-year contract worth more than $25 million, owner Mark Cuban said Sunday night.
Kidd, 36, whom the Mavericks traded for in February 2008, had been pursued by the New York Knicks, among others, in the free-agent period this summer.
"We are excited to have Jason Kidd back in a Mavs' uniform," Cuban said. "He was a major contributor for us last year, and we expect more of the same next year.
"We also are excited to have him tutor [point guards] Roddy Beaubois and J.J. Barea. This is hopefully the first of several deals to come in the next couple weeks."