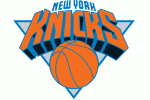 The New York Knicks
have already used their financial might on Draft Day and have purchased the 29th pick in the draft from the Lakers, according to a Knicks source. The price is around $3 million – which is the highest an NBA team can include in a deal.
The deal can not be announced until after the Lakers make the pick tonight, according to NBA rules that prohibit the selling of picks as opposed to draft rights.
Knicks president Donnie Walsh said Monday he was looking to purchase a late first-round pick, feeling there were good players in the draft between 20 and 30. The Knicks don't have a first-round pick in 2010, also influencing the decision.