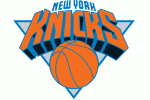 It was only a matter of time before a Shaq to the Knicks rumour started and voilà , here it is.
The Cavaliers are not the only team that has inquired about a trade with the Suns for Shaquille O'Neal. Among a small group of others is the Knicks, but before we go for a drive to Rumorville, a source said it was mainly Donnie Walsh doing his due diligence and did not engage in any serious discussions. O'Neal, 37, has one year left at $20 million and, according to several persons with knowledge of the situation, would welcome a trade to New York. But the preference would be to move to a championship contender such as the Cavs.
If this happens, the Suns might as well trade D'Antoni for Shaq since O'Neal is one of the main reasons D'Antoni left Phoenix in the first place. Don't get me wrong, Shaq will help a team that wants to play half court basketball somewhere just not any team that D'Antoni is coaching — ever!
Via NY Newsday Blog