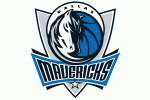 Dallas Mavericks owner Mark Cuban has apologized to the mother of Denver Nuggets forward Kenyon Martin.
Cuban made a crack after a Mavs loss in Dallas on Saturday in their NBA playoff series. According to Cuban, a fan called the Nuggets "thugs." Cuban looked at Martin's mother, Lydia Moore of Dallas, and said, "That includes your son." Martin's agent told the Denver Post that Cuban said to Martin's mother that her son is a "punk."
In a Tuesday post on Cuban's blog titled "An Apology to Kenyan Martin's Mom," Cuban wrote that he shouldn't have said anything. He added that this matter has gotten out of hand.
The Mavs trail the series 3-1 after Monday's 119-177 Dallas win.