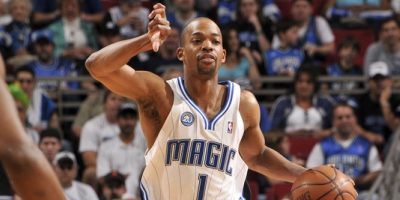 Rafer Alston of Orlando and Derek Fisher of the Los Angeles Lakers have each been suspended for the next game of their playoff series.
In the Magic's 112-94 loss on Tuesday night, Boston's Eddie House was celebrating as after making a shot when Alston reached out and slapped him in the back of the head. Each received a technical foul after standing face-to-face for a few seconds before referees intervened.
For Los Angeles, Fisher was called for a flagrant foul when he collided with Luis Scola, who was setting a pick, as the Rockets brought the ball up the court. He was ejected.
Both players will sit out of games on Friday. The Magic are at home, tied 1-1 with Boston, while the Lakers will be in Houston. That series is also 1-1.