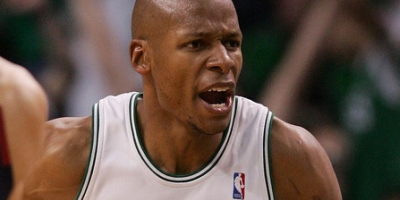 The NBA has announced that Ray Allen has been selected as the replacement guard for the east All-Stars after Jameer Nelson went down earlier this week. This will be Ray Allen's ninth All-Star appearance.
"Boston Celtics guard Ray Allen will replace injured Orlando guard Jameer Nelson next week in the NBA All-Star game.
Allen was added to the Eastern Conference team Thursday by commissioner David Stern after Nelson was forced to pull out because of a torn labrum in his right shoulder. Allen joins teammates Paul Pierce and Kevin Garnett on the roster for the Feb. 15 game in Phoenix.
"He should have been on there, so it's nice," Celtics coach Doc Rivers said. "Having those three doing things together is nice, so I'm happy with the news."
Via Press Release