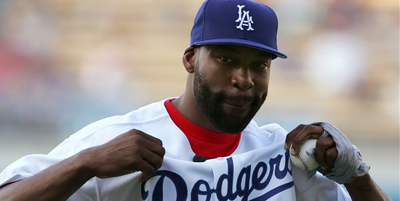 A team-by-team preview of all 30 NBA teams heading into the 2008 – 2009 season, Hooped Up style. Â 
Los Angeles Clippers
Baron "The Beard" Davis arrived and things looked great! Â Then they lost Elton Brand to Philadelphia, Corey Maggette to Golden State, Jason Williams to retirement, Shaun Livingston to Miami and longtime GM Elgin Baylor was fired. On the bright side, they added sleeper Eric Gordon from the draft, defensive wall Marcus Camby, swingman Ricky Davis and Jenny Craig…well kinda.
This team will be fun to watch but will that be just about it? 
Projected Starters:Â PGÂ – Baron Davis /Â SGÂ – Cuttino Mobley /Â SFÂ – Al Thornton /Â PFÂ – Marcus Camby /Â CÂ – Chris Kaman
Additions:Â Baron Davis, Marcus Camby, Ricky Davis,Brian Skinner, Jason Hart, Steve Novak, Eric Gordon, DeAndre Jordan, Mike Taylor
Losses:Â Elton Brand, Corey Maggette, Brevin Knight, Josh Powell, Shaun Livingston, Dan Dickau, James Singleton, Smush Parker, Quinton Ross, Nick Fazekas
Projected Wins: 35+
Team Theme Song:Â Â Ghostface Killah feat. Jadakiss and Comp – Run
This team is built for the fastbreak and they will run and run they shall!
Overall
Even though this isn't the same team that Baron Davis signed up for in the beginning, the Clippers still have a lot of bright spots and will be exciting. Â Getting Marcus Camby was a steal and will pair with Chris Kaman to form a stellar frontcourt situation. Â Eric Gordon was also a steal and had NBA range in college and will be deadly enough to unseat Cuttino Mobley by seasons end as a starter. Tim Thomas, Al Thorton and Ricky Davis round out a group of very athletic forwards that finish well and will get easy buckets with Baron Davis leading the break. Â 
This team will be hella fun to watch but, because of the deep west they might find themselves the odd man out for that 8th spot.