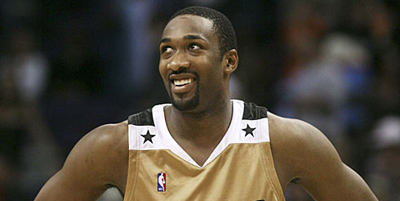 When people band together for positive, worlds can change!
"Freddie Mac's Hoops for the Homeless basketball tournament — headlined by basketball legend Earvin "Magic" Johnson — raised $600,000 for six local homeless nonprofits over the weekend.
The day-long tournament, held at the Verizon Center on Sept. 13, was coached by Washington Wizards' Gilbert Arenas, former Washington Redskins players Tyronne Drakeford, Reggie Evans and Brig Owens and former Washington Senator Chuck Hinton.
"Given the economic times, families are even more stressed this year, making Hoops for the Homeless even more important. With the funds we've raised and the support of nonprofits throughout our region, we will continue to help more families move out of shelters and into homes," said Ralph Boyd, executive vice president, community relations, Freddie Mac.
Nearly 12,000 individuals are homeless in the D.C. area, and close to half of those are families.
Last year, Freddie Mac Foundation — which is separate from the corporation — gave $25.2 million in local contributions. Freddie Mac has been giving $348 million since 1991."