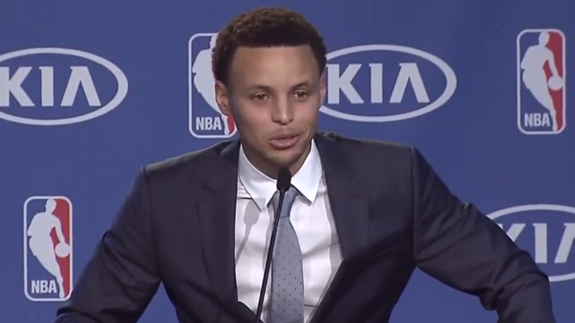 Golden State Warriors gunner Stephen Curry was named 2014-15 Kia NBA Most Valuable Player. During the Warriors franchise best 67 win regular season, Curry led his squad to their first Pacific Division title since 1975-76.
Over 80 games, the all-star guard averaged 23.8 points, 7.7 assists, 4.3 rebounds and 2.04 steals. While leading the league in three-point field goals for a third consecutive season.
Curry is the second player in Warriors history to be named MVP since Wilt Chamberlain won the honors as a rookie with the Philadelphia Warriors in 1959-60. James Harden and LeBron James finished second and third in the MVP balloting.