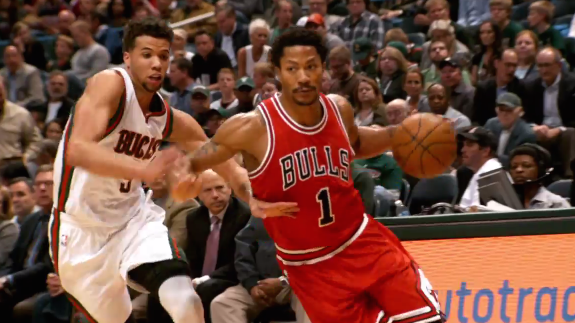 Derrick Rose and the Chicago Bulls blew out the Bucks to avoid a Game 7 and will face LeBron James for the fourth time in six seasons in the playoffs.
"Take it like every other series," Rose said of facing the Cavs. "They're a great team. We just have to be ready. We know when we play against them, you have to get back. You have to take the momentum away."
Each time LeBron has met up against the Bulls with either the Heat or Cavs, his team has advanced to the next round.
H/N Chicago Tribune