Prior to the Cleveland Cavaliers taking on the Chicago Bulls and beating them in preseason action at Ohio State University. LeBron James successfully stirred the pot by proclaiming their divisional foes as the better team. What??? Per ESPN.com.
"[The Bulls] are a team that's much better than us right now just off chemistry," James said before scoring 18 points in 32 minutes. "They've been together for a while; we've got a long way to go."
LeBron also went on to say:
"You've got to go through something to create a bond; that means for the worse," James said. "We've got to lose ballgames that we think we should've won, we've got to get into an argument every now and then just to test each other out."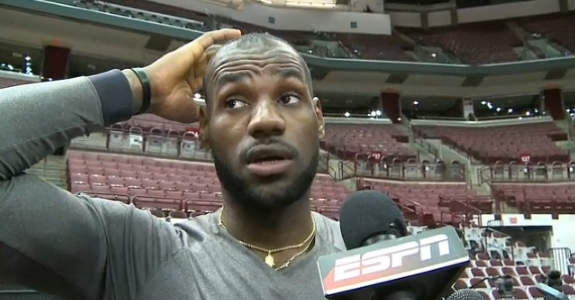 Of course most of the very public statement James made was said to motivate his troops as they prepare for a media filled, pressure cooker of a season. However he does raise some pretty good points.