Lakers legend Kobe Bryant discusses the mixture of emotions, nervousness, excitement, rage heading into this season at Lakers media day. He also talked about proving to himself, that he can be himself.
"It's a pretty tough injury," Bryant said. "I'm not going to lie. There are a lot of things that go through your mind when something like that happens. But I just went on my grind, just kind of chipped away at it day by day. I feel pretty good as a result."
Bryant also discussed how he can relate to Derek Jeter and leaving the game like Michael Jordan.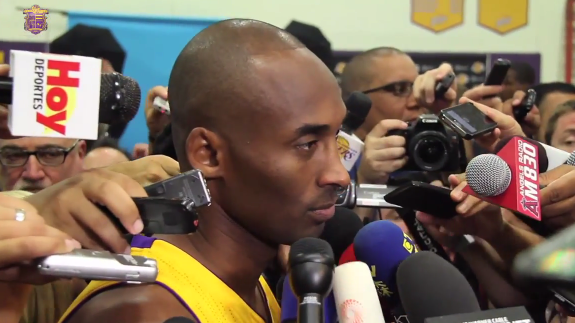 H/N Lakers Nation + Yahoo!