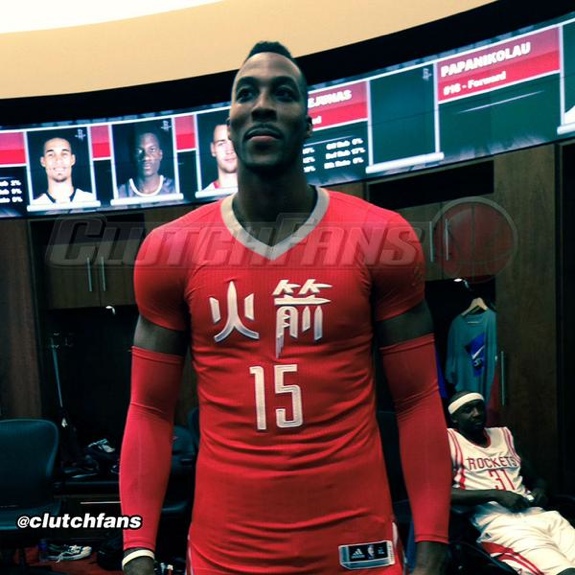 Still very popular in Asia since the days of Yao Ming. This season the Houston Rockets will wear an alternate sleeved jersey with Mandarin characters on the front replacing the word "Rockets" to celebrate Chinese New Year.
Here is your first look at the Chinese jersey the #Rockets will wear this season. http://t.co/kLlrxk166H pic.twitter.com/RTAIVm6R7o

— ClutchFans (@clutchfans) September 29, 2014
Look for the Rockets to wear these jerseys February 21st against the visiting Toronto Raptors and for two other home games.
H/N Clutch Fans