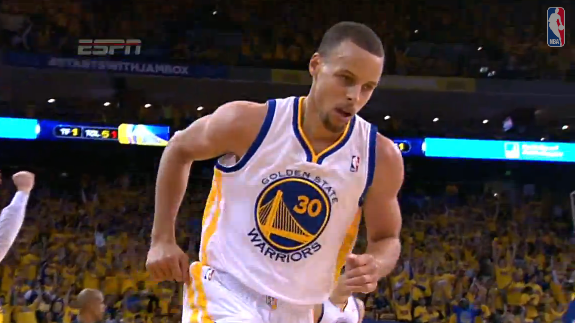 Stephen Curry became the first player in NBA history to record 30 points, 7 assists, 7 rebounds, and 7 three-pointers in a playoff game in the Warriors' Game 4 win over the Clippers.
"I was looking for any space I could get, said Curry. Early in the first quarter, I was able to find a way to set my man up so that we could get a good screen on him and come off a lot freer than I have in the previous three games, and able to step into some rhythm jump shots."
There isn't too much Curry can't do.