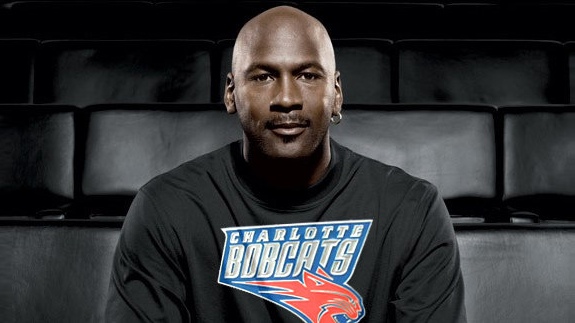 The thing that separates Michael Jordan from being an accomplished and transcendent athlete like Muhammad Ali or Kareem Abdul-Jabbar. Is his lack of involvement in political affairs. Today Jordan took his first step toward changing that by issuing a statement in response to the comments Donald Sterling made on a recording.
"I look at this from two perspectives — as a current owner and as a former player. As an owner, I'm obviously disgusted that a fellow team owner could hold such sickening and offensive views. I'm confident that Adam Silver will make a full investigation and take appropriate action quickly.
As a former player, I'm completely outraged. There is no room in the NBA — or anywhere else — for the kind of racism and hatred that Mr. Sterling allegedly expressed. I am appalled that this type of ignorance still exists within our country and at the highest levels of our sport. In a league where the majority of players are African-American, we cannot and must not tolerate discrimination at any level. "
On Tuesday Adma Silver will announce the results of the league's investigation on Donald Sterling matter and the punishment to follow.