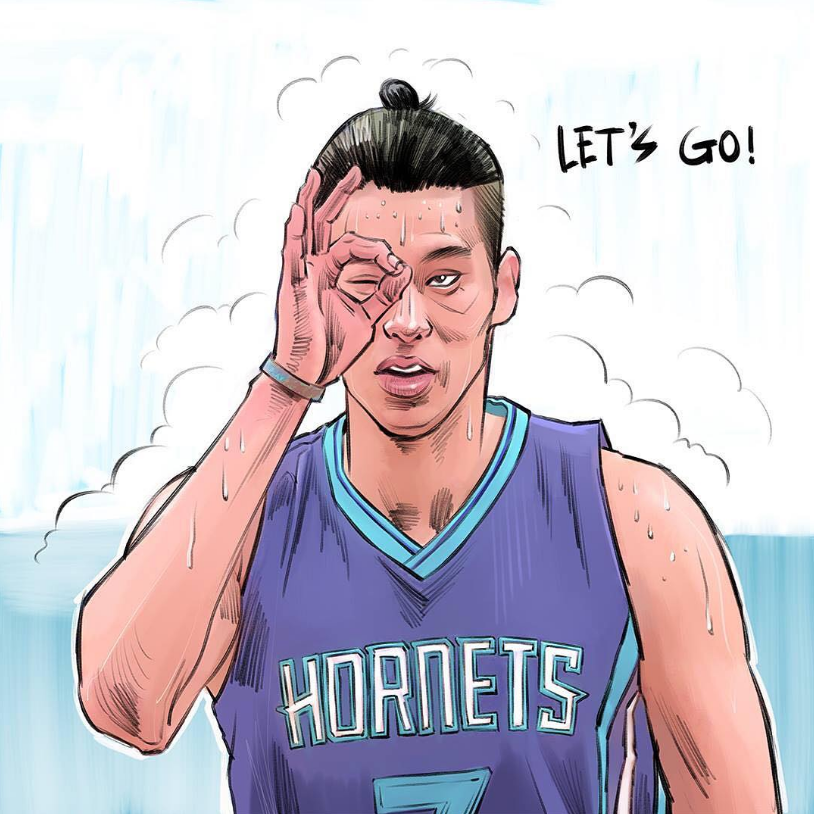 In four playoff games, Charlotte Hornets reserve point guard Jeremy Lin is averaging 19.1 points per 36 minutes and shooting 50 percent from the field. If this happens to be the sequel to Linsanity, the highlight of Lin doing the Jordan shrug after banking a three in front of his Airness was a nice touch.
"I didn't think about that until after the game when they said that," Lin said after the Hornets' thrilling 89-85 victory tied the first-round series at 2-2. "Me and Kemba were talking about it. That was kind of 'Angels in the Outfield'; it was a blessing from God. That shot, when I let it go, there was no chance it would go in. And it went in. So thank God."
Art by  Bam! Bam! Bam!