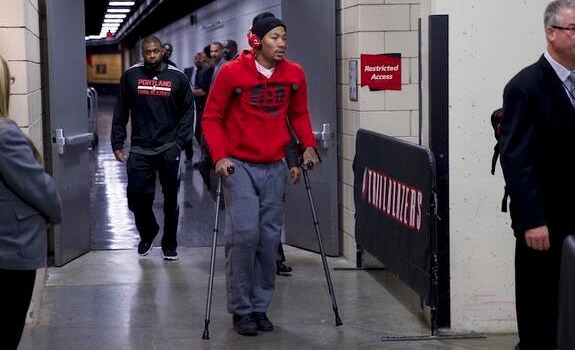 Worst news ever! Last night on a seeming routine play, Derrick Rose injured his right knee in the third quarter of the Bulls 98-95 loss to the Trail Blazers and did not return after heading to the trainers room.
Rose needed help to leave the Bulls bench and was seen leaving the arena on crutches. Early speculation is that he tore his right ACL, but today he will undergo an MRI in Los Angeles before the Bulls play the Clippers Sunday.
Of course, Rose missed the entire 2012-2013 season recovering from a torn left ACL. So all of Chicago is holding their collective breath that his injury is a minor issue.
H/N ESPN Chicago