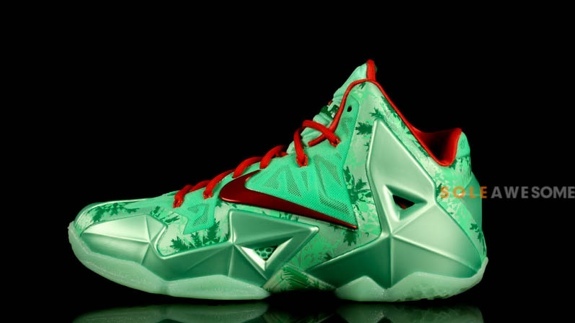 Well early ho, ho, ho. Christmas is only two months away and that means an insane amount of signature Christmas themed shoes are about to hit the market. First up, the Nike LeBron XI 'Christmas' colorway that LeBron James will wear when the Heat take on the Lakers as you continue to stuff your face with holiday meals.
The shoe features a predominantly green upper with a snowflake / holly pattern graphic sprinkled all around it. The sole appears to have a slight glitter reminiscent of tinsel around a holiday tree and there are red accents on the swoosh, laces and lining.
Nike hasn't officially unveiled these shoes, so consider this an early present. What do you think? Do you like'em?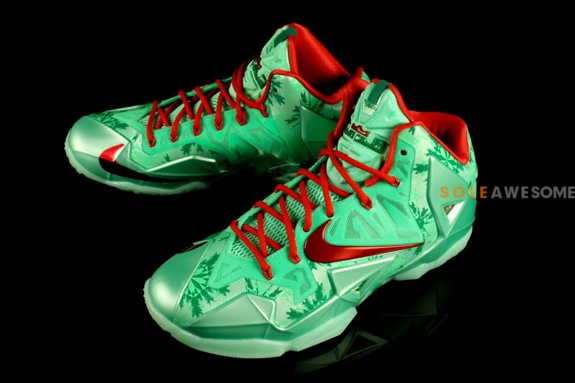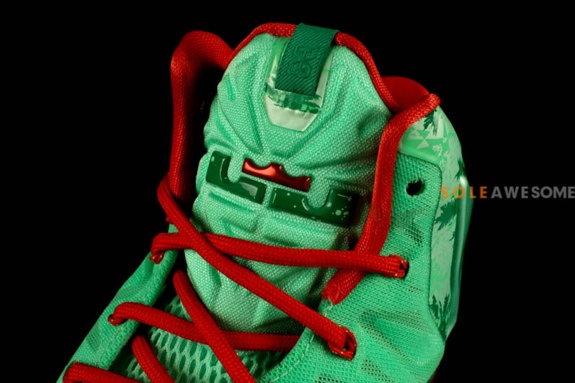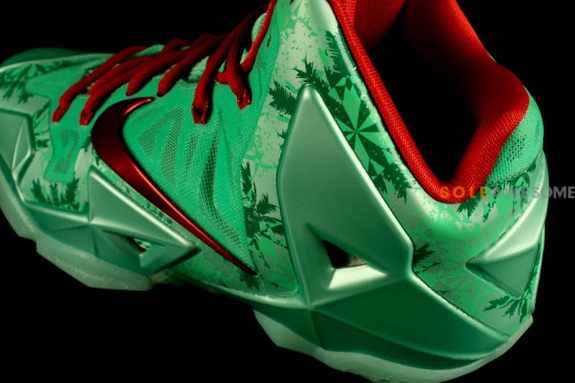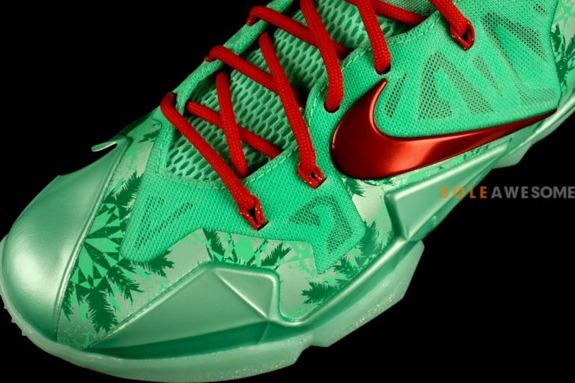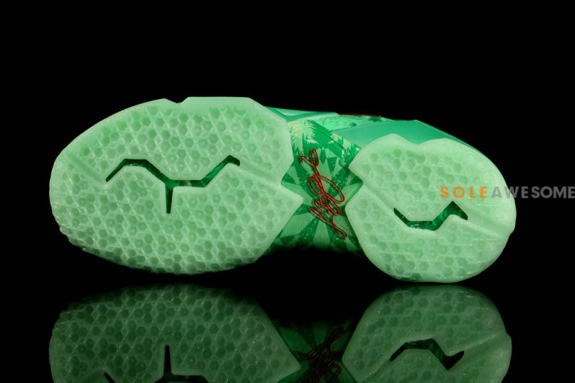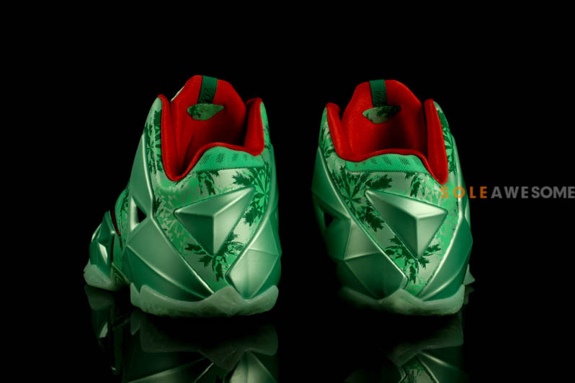 H/N Sole Awesome