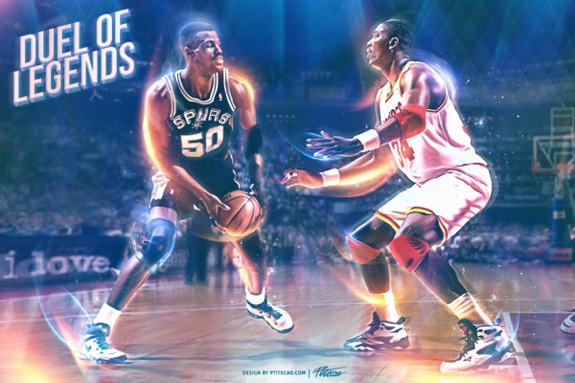 Playing in the western conference at the same time. Two of the best centers to ever play the game, David Robinson and Hakeem Olajuwon played against each other exactly 48 times during their respective careers. For the most part they pretty much cancelled each other out statistically, thought Robinson's team usually won.
However when they finally met in the 1995 western conference finals. Over the course of six games Olajuwon put on an absolute clinic, dominating season MVP Robinson at every turn on both ends. Today, it's still recognized as one of the best one-on-one performances of all-time. Art by Caroline Blanchet from France.
You really gotta see highlights of this match-up to appreciate it. So enjoy.